Alegria Imports Inc.
Alegria Imports Inc. presents Alegria Kids, the best online catalog for dresses , tuxedos and accessories for children's most important occasions!We offer a great selection of colors and styles that can fit any occasion; such as, Baptisms, Presentations, Communions and more.
Alegria Imports Inc. presenta Alegria Kids, el mejor catalogo en linea en vestidos, trajes y accesorios para los momentos mas importantes de los ninos!Ofrecemos una gran seleccion en colores y estilos que pueden adaptarse a cualquier ocasion como Bautizos, Presentaciones, Comuniones y mas.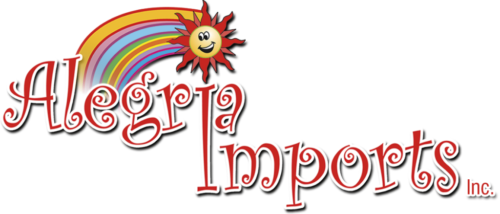 Terms & Conditions
New Wholesale Customers:
You must have a valid business license at all times while doing business with Alegria Imports, Inc. You must email or fax your business license before placing any order for the first time.   Please call us to confirm receipt of your business license.
We require a minimum of 300 dollars for your first order, thereafter, 100 dollars per order to be shipped. You may place your order by phone  at (213) 745-7252 or by fax at (213) 745-7054.